---
Sign up to receive email notification about open houses, information sessions, Bilingual Storytimes, financial aid and enrollment.
We are currently accepting applications for all levels for fall 2022. If you are interested in joining our classes, please contact the Admissions Director.
---
Bilingual Storytime • Circulo de amigos y cuentos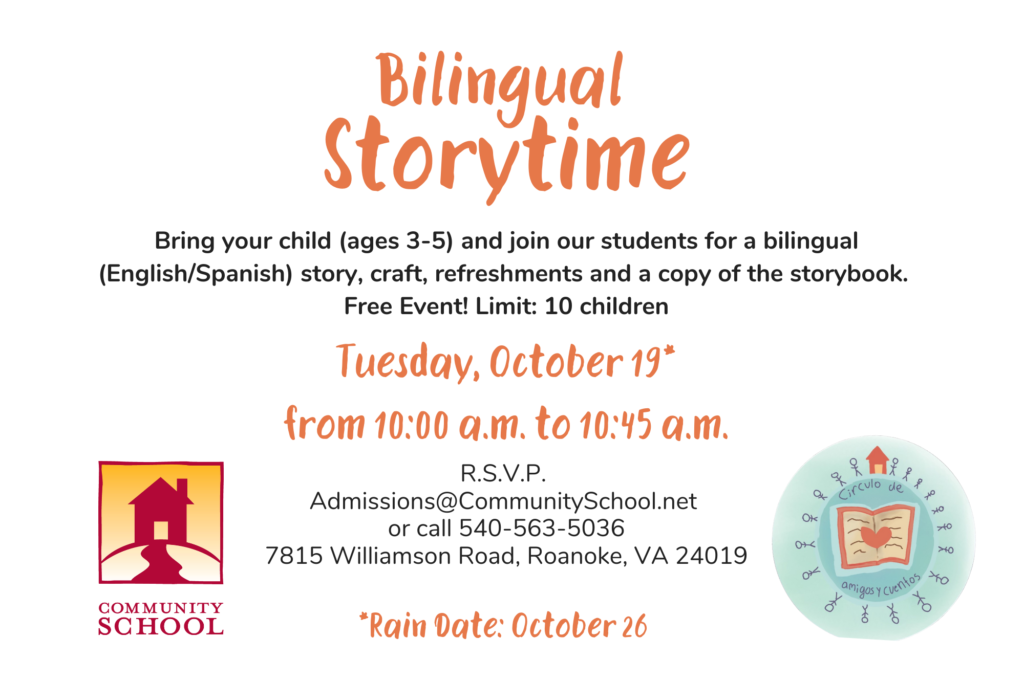 ---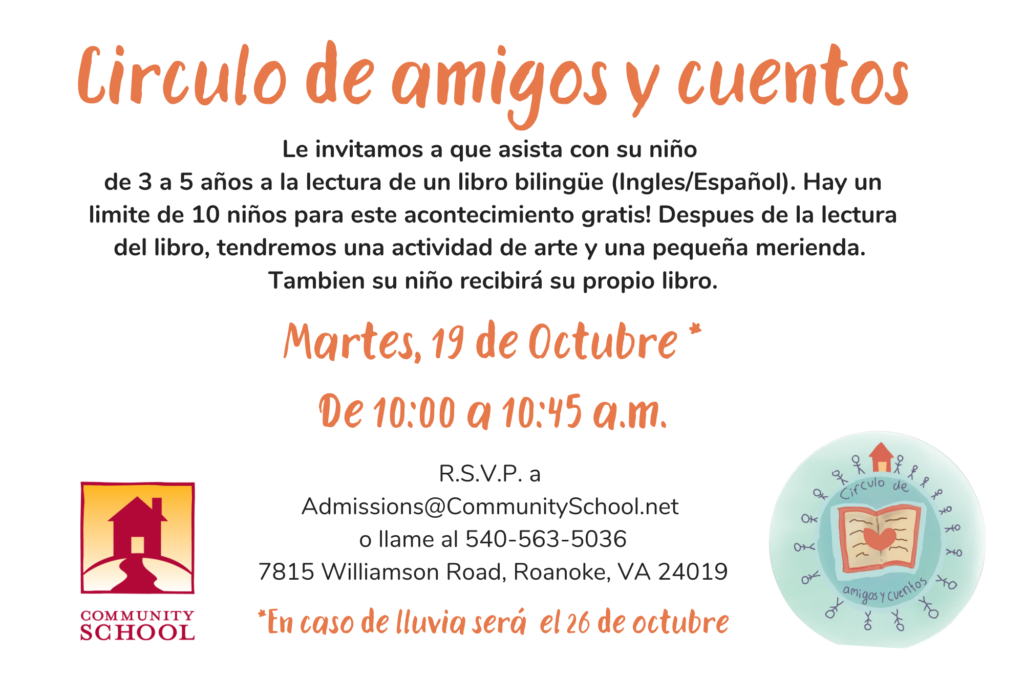 To register, email Admissions@CommunitySchool.net
---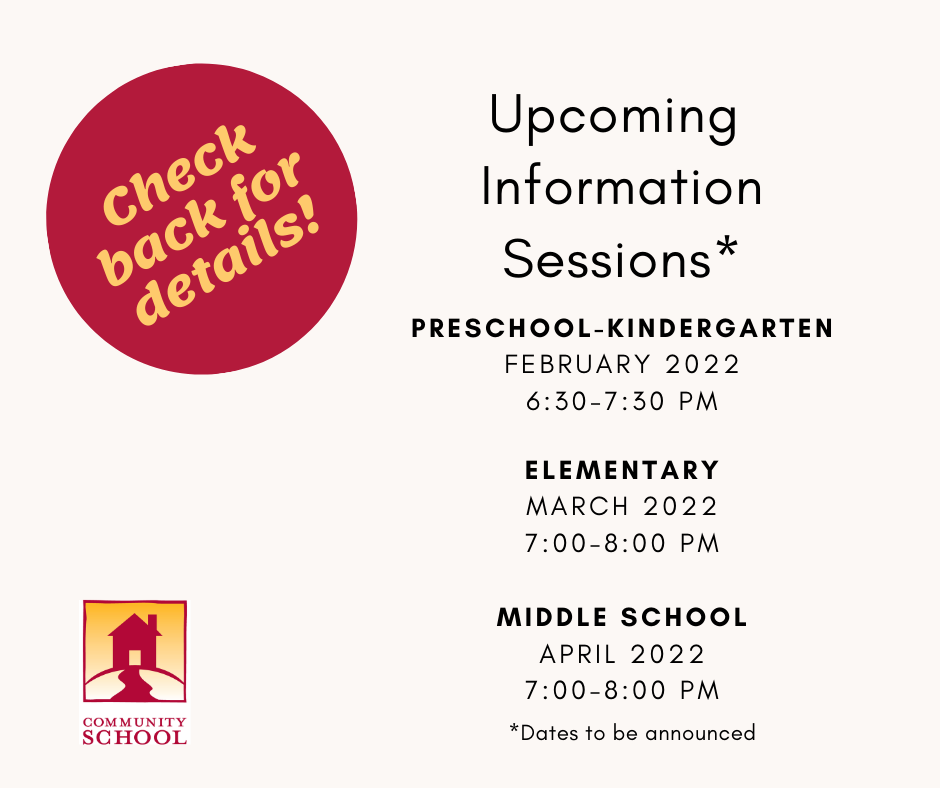 Meet our teachers then join a breakout session for your child's level. Learn more about our philosophy, curriculum and activities at each level. Register by email at Admissions@CommunitySchool.net.
---