In This Issue:
---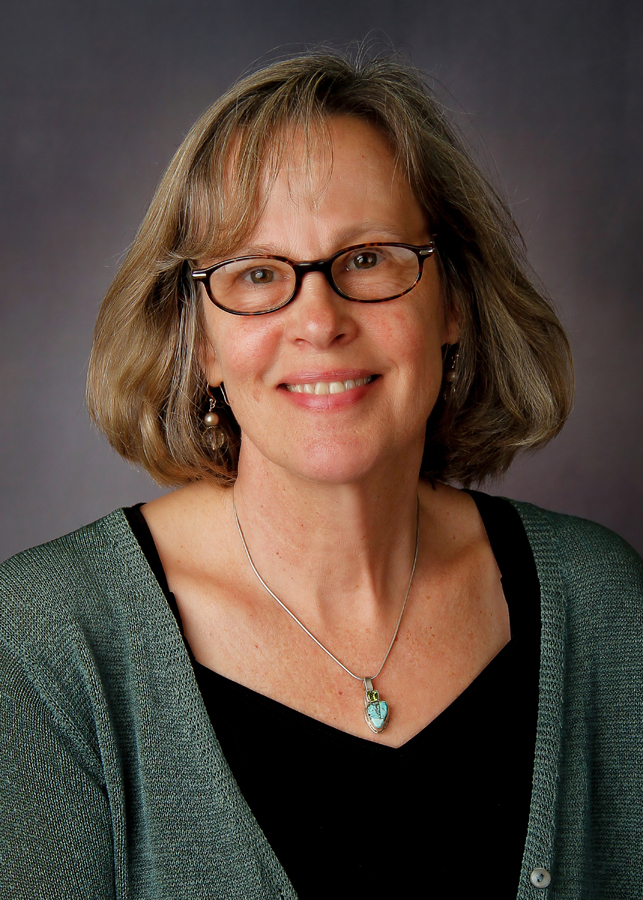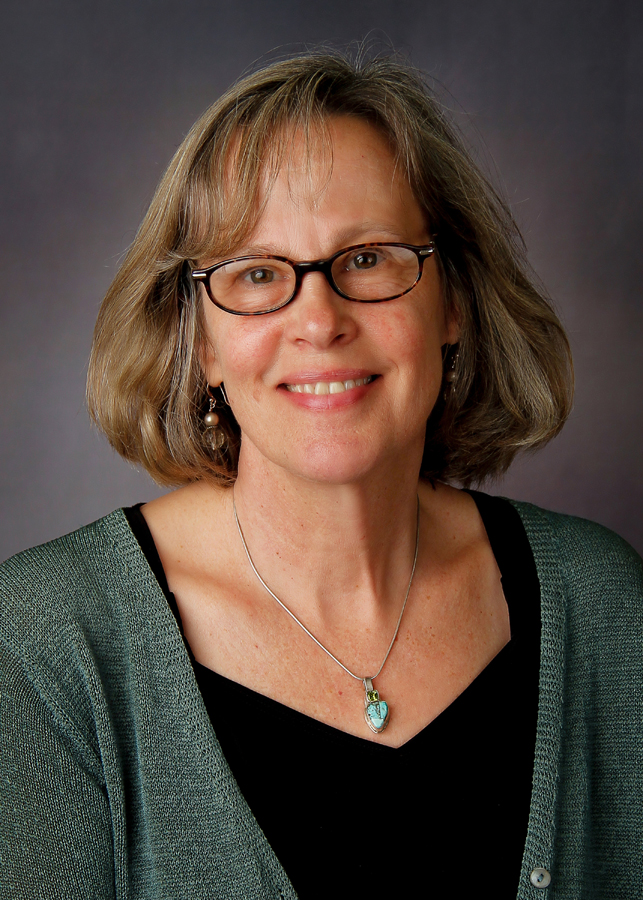 Dear Members of our Community,
As I begin my 5th year as Executive Director of Community School, I am proud to be part of an educational tradition that gives our students a voice in their learning and their community. Since our founding in 1971, we have encouraged critical thinking, collaboration and compassion. In addition, we are committed to providing service learning projects which actively engage our students in making their world a better place.
This past year, our classes participated in weekly "Buddy" activities to mentor younger students, continued their relationship with senior citizens through music outreach, supported the Refugee and Immigration Center and Feeding America, and formed a partnership with Explore Park. Community School understands that providing authentic learning opportunities reinforces academic development, builds leadership skills and increases intrinsic motivation.
We currently have 159 students enrolled from preschool through middle school. Our theme this year is Follow Your Spark and, as always, the staff strives to find innovative ways to connect with the students and inspire them to be excited about the curriculum. As we explore individual interests, we invite parents, alumni and friends to share their passions.
Our financial goals this year include upgrading technology with new iPads and a SMART board in the middle school, increasing tuition assistance, funding staff professional development, and supporting class projects and trips.
Help us to continue to provide a dynamic and engaging educational experience for all of our students by using the enclosed pledge form to send your gift or pledge to the Community Fund today. To donate online click on the Give now. We welcome donations of any amount and appreciate your support for what we do.
Warm regards,


Linda P. Roth
Executive Director
---
Community School Through the Lens of Alumnus Alex Bentley
My name is Alex Bentley
, and I am a proud alumnus of Community School. I am 23 years old, attended Community School from kindergarten through eighth grade, and subsequently earned a Bachelor of Science in Biology and a Bachelor of Arts in Spanish from Wofford College. I have been pursuing a career in herpetology (the study of reptiles and amphibians) since my time at Community School. Next fall I will be taking one step further towards that aspiration by beginning a doctoral program in which I will be using GPS technology to study the spatial ecology of king cobras.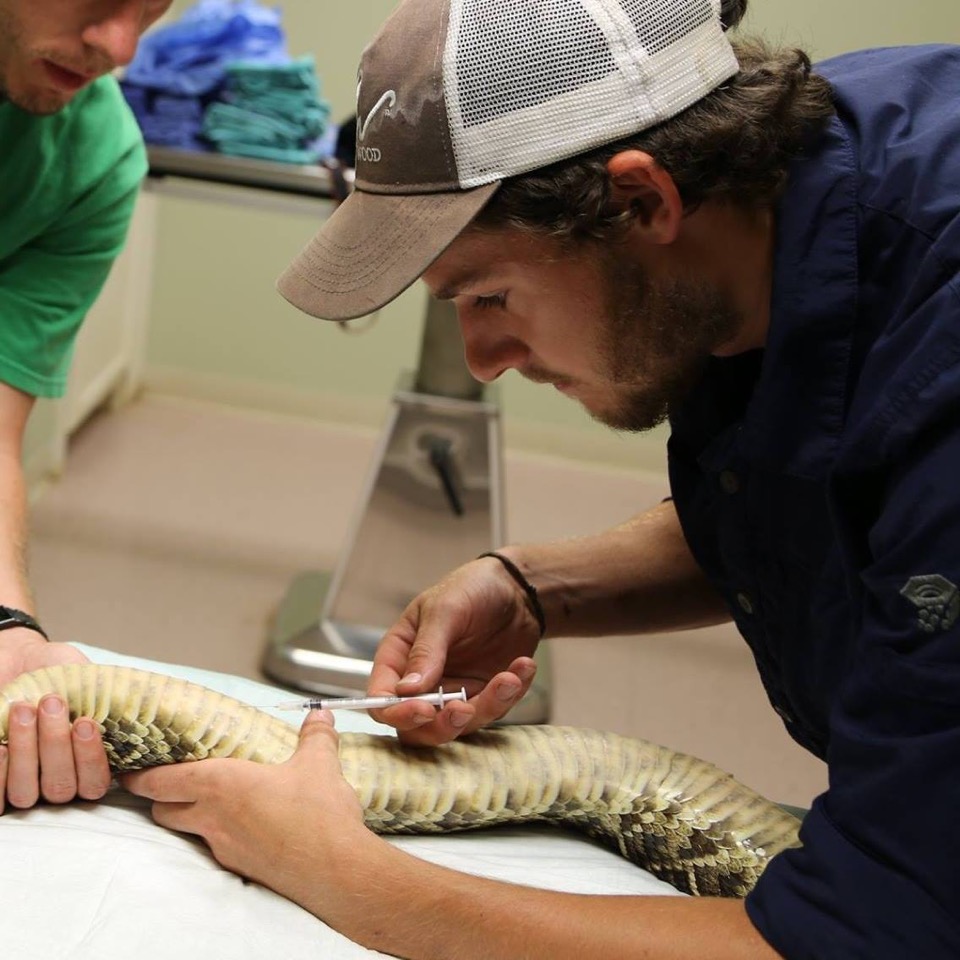 My interests and life pursuits, however, extend beyond the field of science and academia. I absolutely love to travel and have had the privilege of visiting many fantastic places, including the volcanos of the Galapagos Islands, the Great Barrier Reef of Australia, the jungles of Costa Rica, and more. I'm an avid photographer, videographer, and outdoorsman. I've hiked almost 1,000 miles of the Appalachian Trail and 500 miles of the Pacific Crest Trail, bicycled 700 miles around the perimeter of Taiwan, and kayaked numerous Class V rivers. At Wofford College, I was president of the outdoors club, captain of the ultimate frisbee team, and an active member of the service fraternity Alpha Phi Omega. Put briefly, I'm passionate about experiencing the world through a diversity of mediums, through which I gain great joy and meaning in life.
I also derive a great deal of fulfillment through studying wildlife–snakes in particular. When I talk to people about my time spent tracking the world's largest species of rattlesnake, or using camera traps to investigate rare pit vipers in the Amazon of Ecuador, they often ask what led me to pursue such things. Reflecting on the course of events that has led me to where I am today, Community School is always one of the first things that comes to mind.

I think of walking in the woods with my teacher, Bill Hunley, and the way he instructed me on how to approach the natural world, while also allowing me to explore it freely by climbing trees and swimming in rivers. I recall Emilie Temeles' engaging science experiments, and how Katrina Hill, Jennifer Hollingsworth-Austin, and many others taught me to articulate my ideas and write thoughtfully. However, the immense impact Community School had on my life cannot be reduced to any set of activities or group of influential teachers. More broadly speaking, I am ever thankful for how my Community School experience gave me a philosophy–an integrated view of the world, a world that guides one's beliefs, values, and actions.
At Community School I learned how to interact with the world in the most meaningful ways. I discovered that life is full of never-ending excitement! I found the joy in learning through exploration. I realized my life's purpose through following a directed passion. I identified value in myself and in my own strengths.
Today, I look at all that is wrong with the world, and sometimes I can't help but get down about it. We live on a planet where, from the start, many students are set on a single path towards a specialization, where our system of public education values a test score over a young person's discovery of a life passion. Increasingly, we see a world where our culture promotes interaction with video games over catching macroinvertebrates from the creek out back, and where lawsuits and liability are impeding experiential learning. Yet, I don't let myself get down about these things for long. The world will always have problems, but we mustn't overlook the impact of places like Community School, where children have the opportunity to discover the joys in life and the importance of forming an engaged, interactive relationship with the world. Many students leaving Community School depart with a vision, a sense of purpose, and an enthusiasm for all that life has to offer. These are the individuals that will change the world, and I can't thank Community School enough for giving us this hope.
Alex Bentley
CS Seminar Class of 2008

---
CS Cross-Country Running Team–On Course to Lead by Example
A school as small as Community School is not known for its athletic endeavors. Over the past four years, however, a small but mighty middle school cross-country running team has emerged. Under the guidance and coaching of various teachers, administrators and parents, the team has grown to include roughly 10 students who represent Community School four to six times per year at regional meets.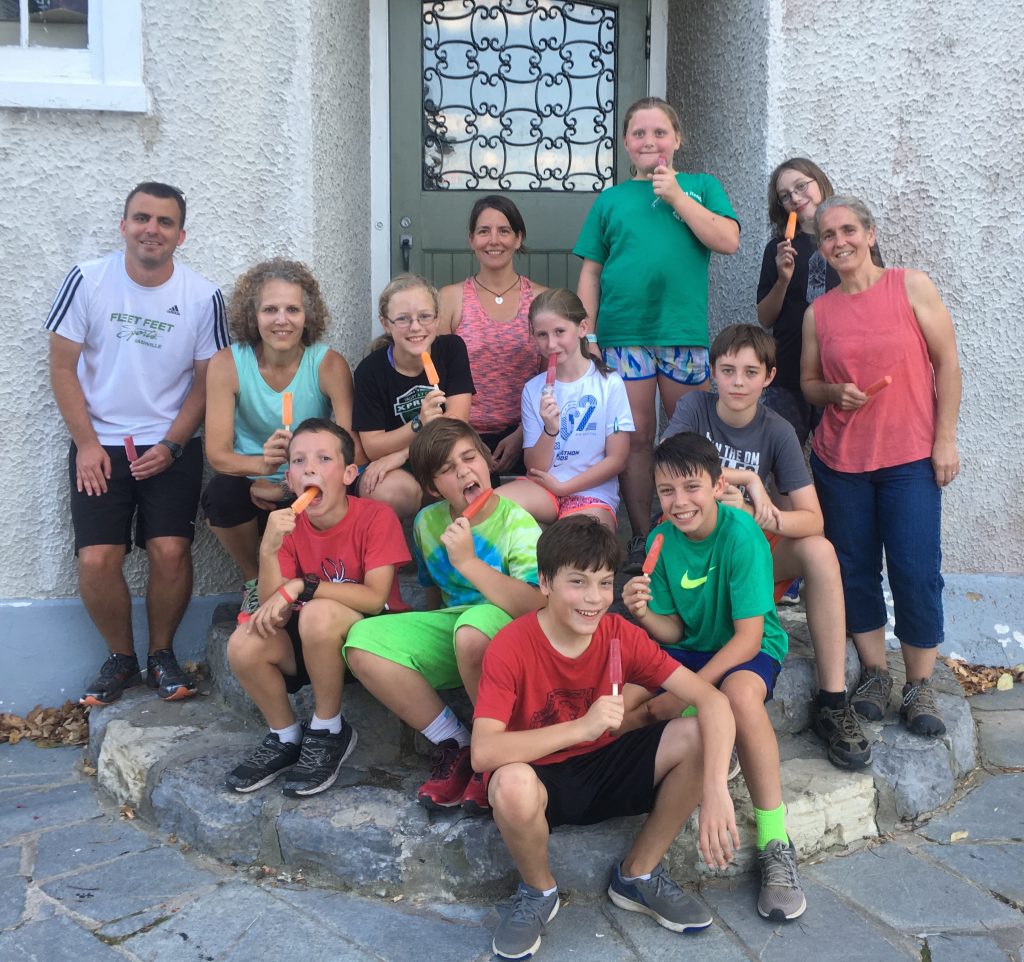 "We may not be as strong as some athletes, but we encourage our kids to be strong in character," says coach and teacher Tulie Kaschub. "I love seeing the early finishers go back to run a struggling teammate the last 100-200 yards to the finish line. I also love it when our little team has top finishers. We go in as the underdogs with mismatched socks and low-tech gear and come out as real contenders."
As the team continues to represent Community School, it is making plans to host its own meet in the future. Follow its progress on Community School's Facebook page.
---
Community School Students Cultivating Mindfulness
This fall, Community School and I began our fourth year teaching mindful practices to students. What began as a brief introduction to the benefits of mindfulness for middle school students a few years ago, has blossomed into a year-long program for multiple classes from early learners through middle school. Community School has devoted this time to helping students develop the skill of anchoring in the present moment–to purposely devoting one's attention to that moment without judgment. Mindfulness is shown to increase students' abilities to focus and to regulate emotions; two skills that will help them throughout their academic career and life.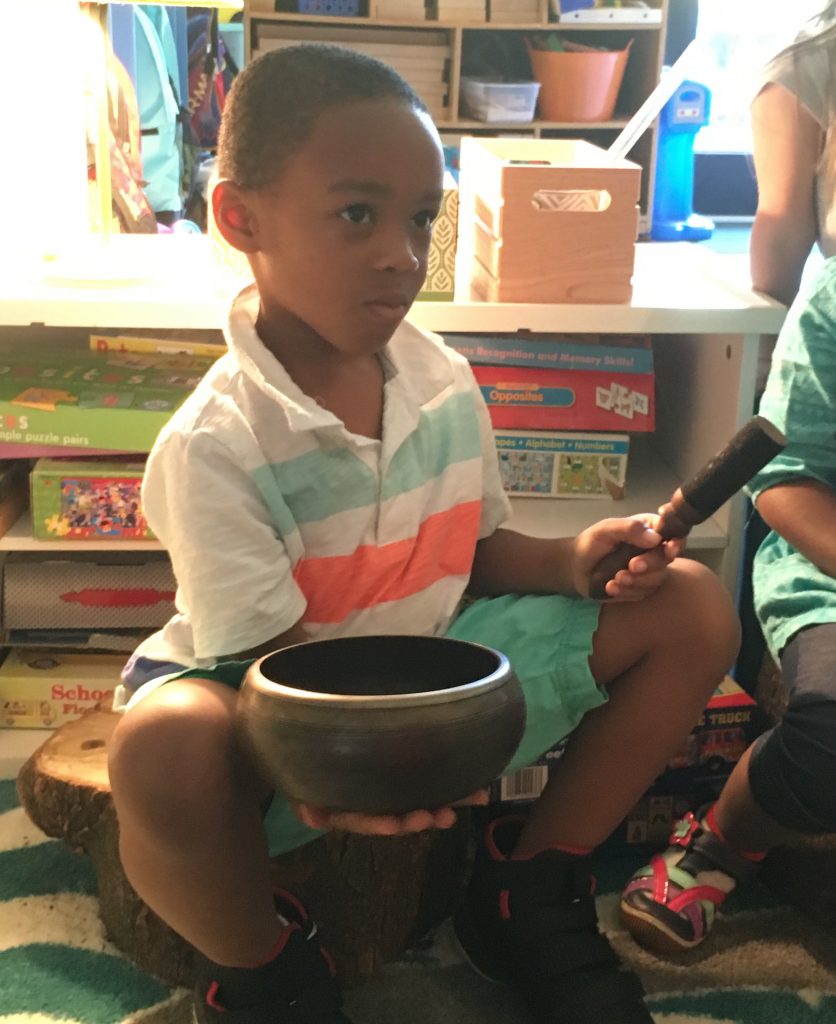 During mindful practice, we move mindfully–sometimes quickly and other times slowly. We work to develop body awareness, strengthen the entire body, and connect with our breath. We practice grounding ourselves, honoring our body and learning to bend without breaking. We learn about our brain and emotions. And then we meditate.
Yes, young students sit in silence focusing on breath or another object in order to anchor in the present moment. Some days our meditations last 30 seconds, and other times we find our flow and meditate for 10 to 15 minutes. Students conclude meditation with the opportunity to send love doves, a form of loving-kindness meditation that sends well wishes inward and outward.
Settled, centered and prepared to continue with class, we close our time together by returning to the sound of our singing bowl and then intentionally transitioning attention back to the school day–each practice bringing us closer to the mindfulness that will center us in the coming hours, days, and hopefully, years.
Written by Karen Miller, M.S.W., R.Y.T.
In addition to her work at Community School, Karen is a wife, mother, mental health social worker and mindful practices instructor.
---
Middle School Takes on Model United Nations
Two years ago, we added a fourth year to our social studies curriculum that would focus on contemporary global studies. In preparation, I researched lessons and units that might be suitable for the upcoming year. At the time, I was unfamiliar with Model United Nations (UN), but soon learned a great deal about this program that creates an authentic simulation of the UN General Assembly, UN Security Council, or other multilateral body, and introduces students to the world of diplomacy, negotiation, and decision making. I was confident that the group of incoming third-year students would not only be open to exploring something new together, but also be ready to take on what could become a very challenging curriculum.
That first year, we studied the different parts of the United Nations and looked at issues within the 193 member countries. We signed up for our first conference, the William and Mary Middle School Model UN, where students from all over the East Coast gathered to present as delegates from other countries. The students received their country and committee assignments just a month before the conference and immediately went to work researching and writing papers. At the conference, they shared their research and worked to find common resolutions with other student delegates.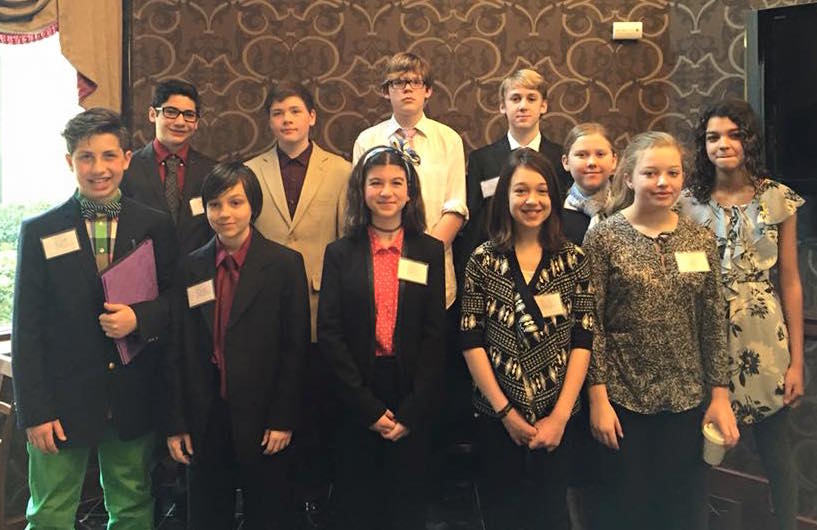 Today, Model UN has been added to our curriculum as a Friday Group. It has been an incredible opportunity for all of our students. I have watched them work to become well-versed in worldwide current events, hone their skills in speech writing and presentation, research and write position papers from the mindset of a foreign delegate, and ultimately share all of these things with fellow student delegates from all over the Mid-Atlantic. The skills that they develop–research, writing, public speaking, are nothing compared to the confidence that I see grow within each one.
We may hear that this generation—dubbed the "iGen" by author Jean M. Twenge—spends too much time on their phones, and not enough time truly interacting. Model UN is one remedy for that; it gives them an opportunity to make a real difference in the world they are inheriting.
Katrina Hill teaches language arts, social studies, and Friday Groups at Community School. She also leads the Local Hero Awards program. This is her sixteenth year teaching at Community School where her son, Ethan, is also an upper elementary student.
---
Monarchs On Campus
Over the past few years, Community School's lower and middle elementary classrooms have studied the monarch butterfly lifecycle and migration. Inside the classroom, caterpillars in carefully tended terrariums are monitored through their metamorphosis into butterflies.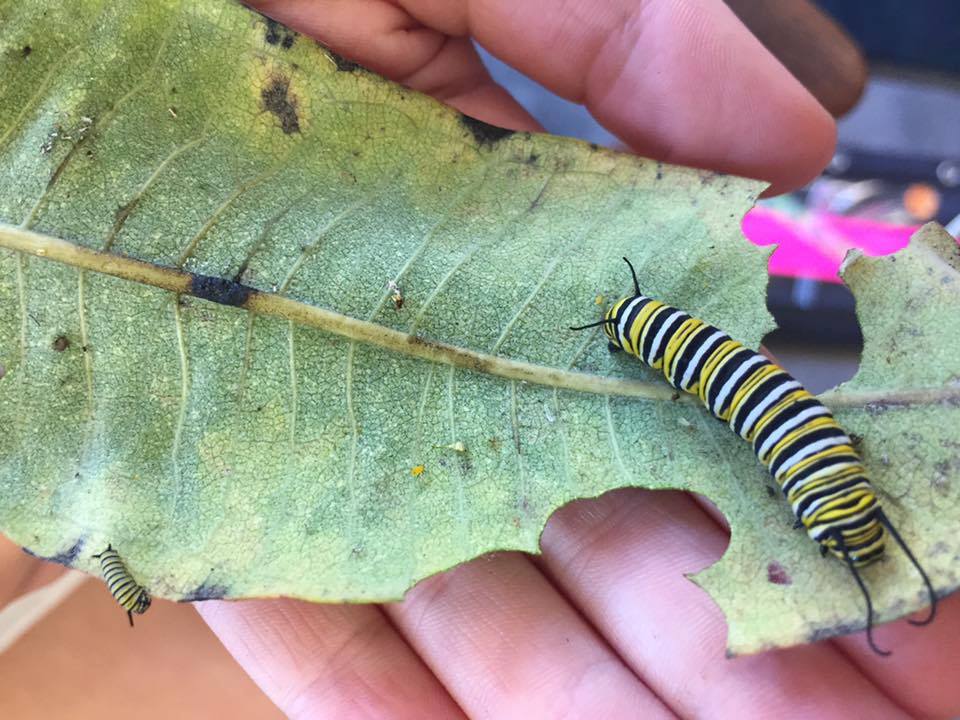 Outside of the classroom, an unofficial monarch waystation has developed. Our garden contains milkweed plants to entice the monarchs to lay eggs, and nectar-filled flowers to feed upon. Students check butterfly bushes near the classrooms and, to their excitement, often find beautiful monarchs feeding on the flowers.
---
A Few Words from Community School Board of Trustees Chair Hiren Patel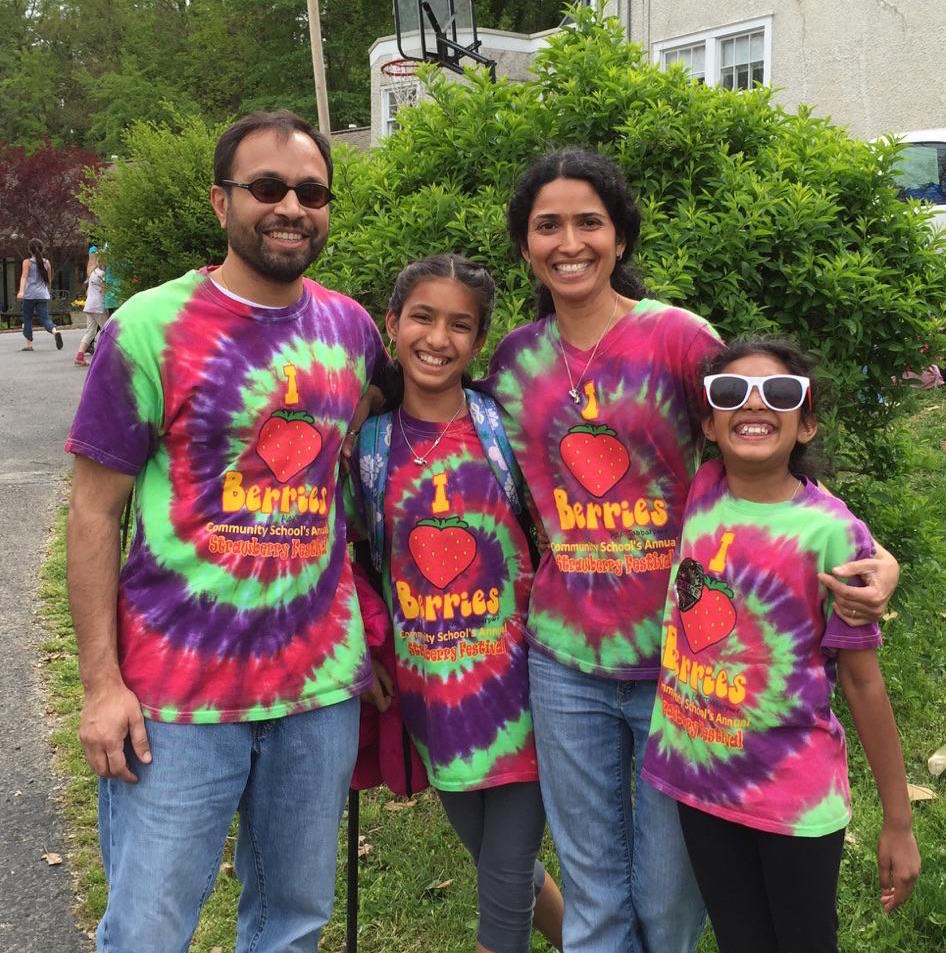 I'd like to take this opportunity to introduce myself and to welcome both new and returning families to Community School. It's an honor and privilege to have the opportunity to serve this organization.
By profession, I'm a physician who has spent nearly his entire life exposed to a broad range of educational experiences. Through that lens, I view Community School as the ideal environment in which to maximize a learning experience. I hope and anticipate that your view is much the same and will be for years to come.
I view the school not so much as an institution, but as a place where children are raised to be self-respecting, engaged citizens. It is a place where children are introduced to daily challenges and find ways to resolve them. The teachers and staff leadership are never stagnant, but constantly expanding their knowledge base and bringing it back to the classroom. The progressive character of the school remains true to its original mission–to nurture our children's individual learning styles, to foster creative and analytical thinking and to develop a passion for learning.
I have thoroughly enjoyed my tenure on Community School's Board of Trustees thus far and look forward to serving as the chair in the coming years as our school continues to be the leader in progressive education in the Roanoke Valley.
Hiren Patel
Chair
Community School Board of Trustees
---
Special Events Calendar
November 22 – Thanksgiving Art Show & Reception – Hollins University
May 4-5 – 38th Annual Strawberry Festival – Elmwood Park, Roanoke
May 18 – Annual Arts Festival – Hollins University
June 6 Celebration – duPont Chapel, Hollins University
---
Community Giving
Thanks to the support of Community School's parents, alumni and friends, our fundraising efforts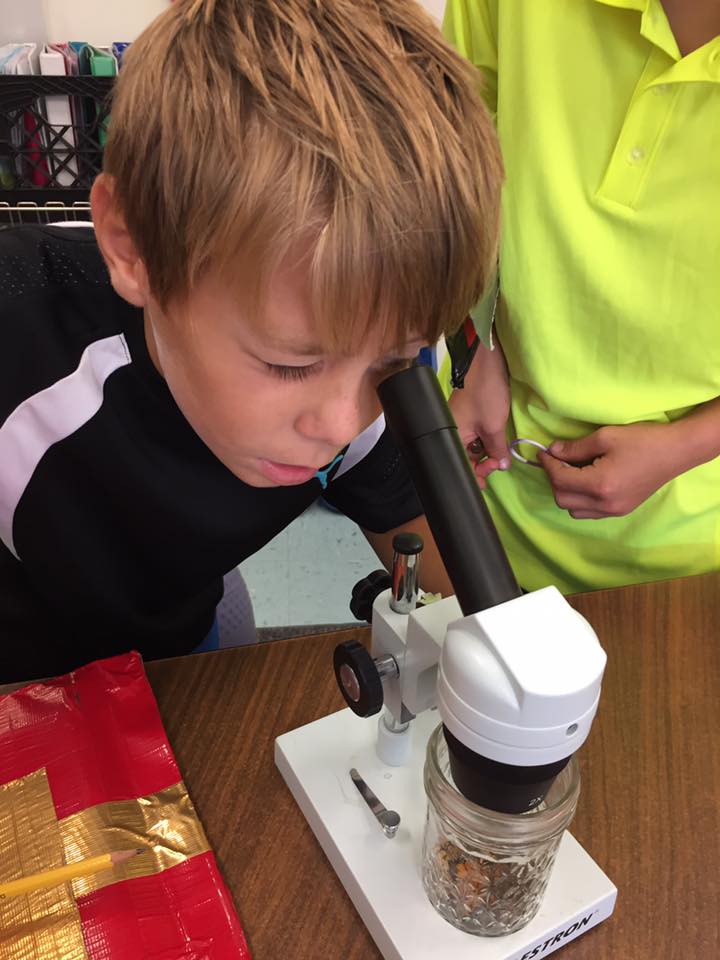 raised more than $100,000 in to support our teachers and students last year. With these funds, we were able to provide meaningful experiences to our students through class trips, visiting speakers, expanded educational resources, upgraded technology, increased financial aid and more!
The dollars raised through the Community Fund and the Strawberry Festival provide nearly 10% of the Community School budget–essential dollars to ensure we accomplish our mission while keeping tuition growth at a minimum. Thank you for the generosity that makes our success possible!