Please visit this page for regular updates on policies and procedures related to Community School operations during the COVID-19 pandemic. *Indicates a recent change to a policy on the page.
Last update: September 8, 2020
---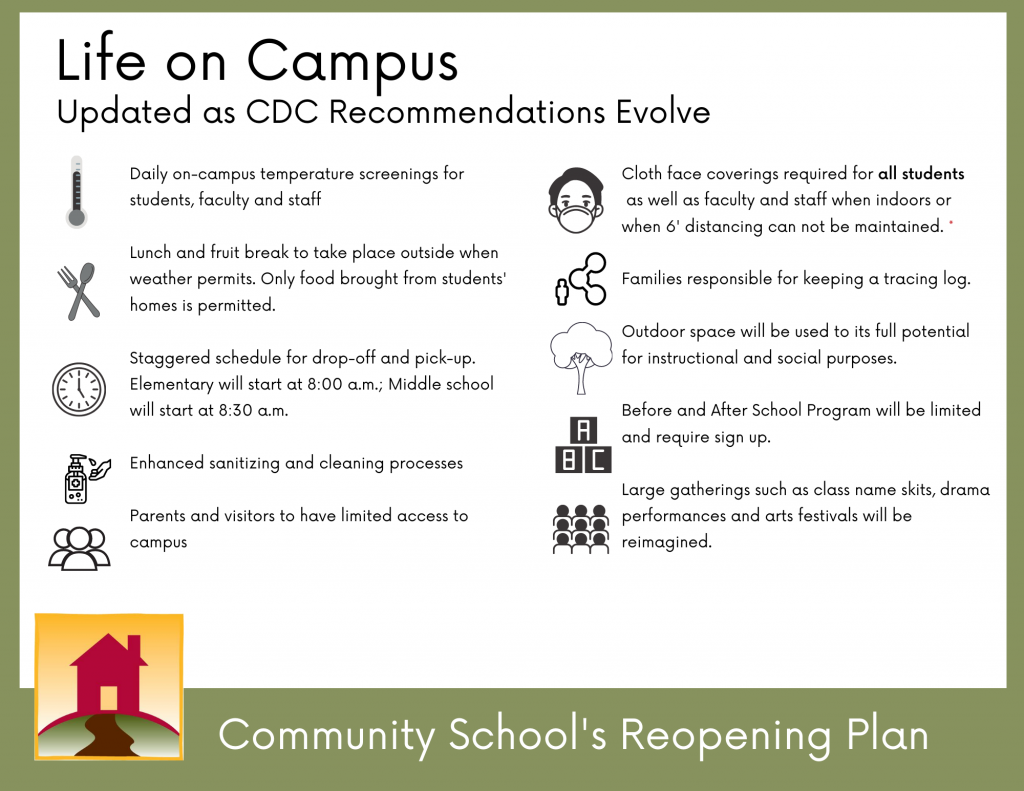 ---
Helpful Links
Recent Family Correspondence
Before School and After School Programs
Due to social distancing restrictions, we will be limiting the number of students in Before School and After School programs. Families will be required to register in advance to reserve a spot for each child. If you anticipate needing childcare on a daily basis, please contact Patrick Critzer as soon as possible to reserve your spot for the school year. More information will be coming soon regarding registration procedures.
Questions & Concerns
If you think your child will need special accommodations related to health concerns or a diagnosed disability, please contact Linda Roth.