Please visit this page for regular updates on policies and procedures related to Community School operations during the COVID-19 pandemic. *Indicates a recent change to a policy on the page.
---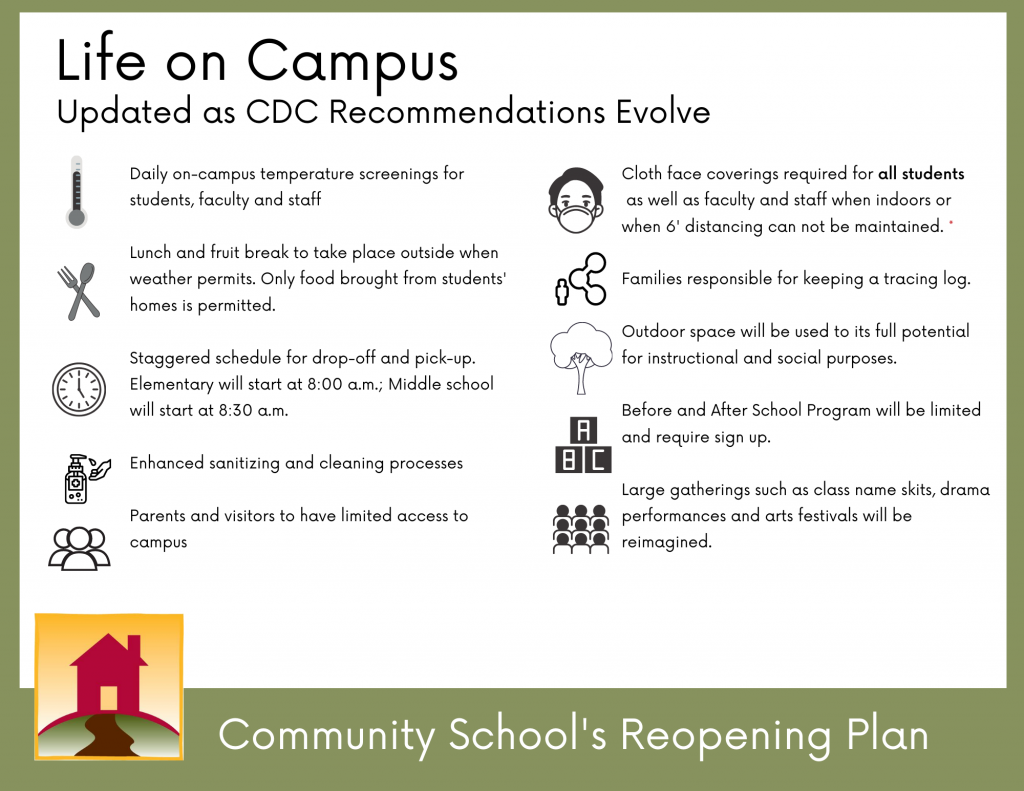 Page last update: February 17, 2021
Finishing Strong: We are thankful that most of our staff has been able to receive their vaccination, but let's continue to work hard to keep our community safe and our classes in person. Read more.
---
Helpful Links
Recent Family Correspondence
Health and safety updates and reminders are typically sent out weekly via Quick Notes, but please feel free to view them here on our Health and Safety News Feed.
Before School and After School Programs
Due to social distancing restrictions, we are limiting the number of students in Before School and After School programs. Families are required to register in advance to reserve a spot for each child. Please register according to your child's age group on our Current Families page. Contact Patrick Critzer with questions about our Before School or After School programs.
Questions & Concerns
If you think your child will need special accommodations related to health concerns or a diagnosed disability, please contact Linda Roth.