Please visit this page for regular updates on policies and procedures related to Community School operations during the COVID-19 pandemic. *Indicates a recent change to a policy on the page.
---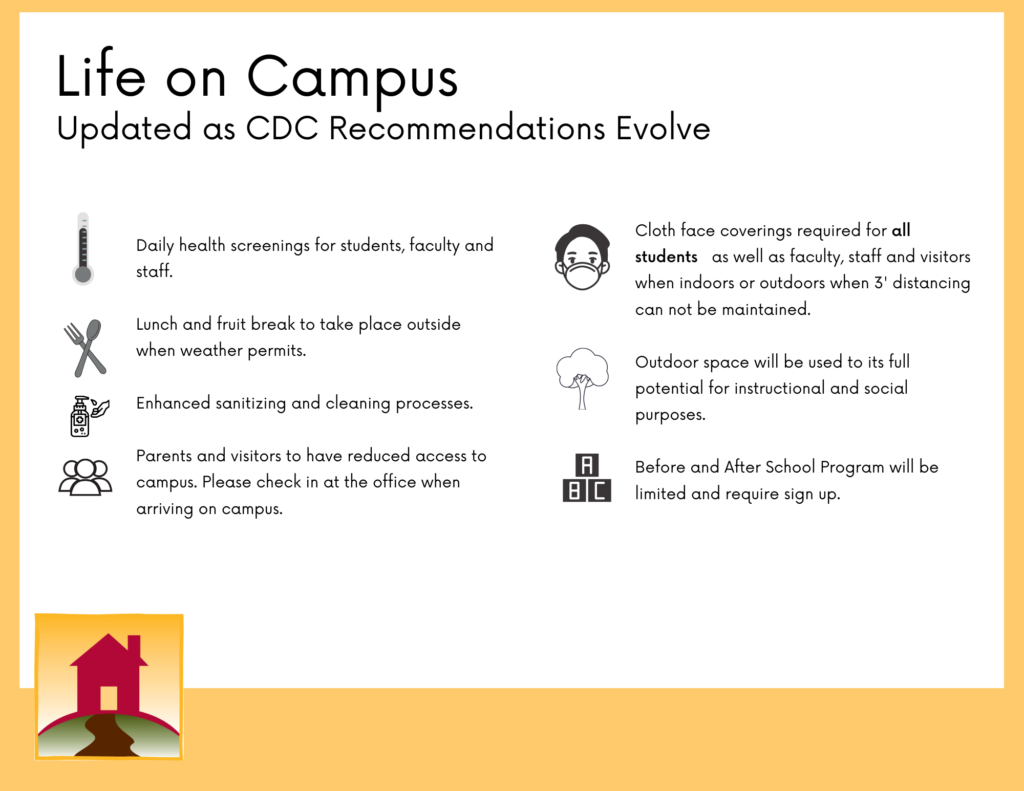 *Updated July 28, 2021
CDC Updates and School Policy
Based on recent CDC public health guidelines, Community School will continue to adhere to our existing health and safety protocols for the 2021-2022 school year. (CDC recommends universal indoor masking for all teachers, staff, students, and visitors to schools, regardless of vaccination status.) We also encourage families to vaccinate their children ages 12+ to further slow the spread. https://www.vdh.virginia.gov/covid-19-vaccine/
Helpful Links
Recent Family Correspondence
Health and safety updates and reminders are typically sent out weekly via Quick Notes, but please feel free to view them here on our Health and Safety News Feed.
Before School and After School Programs
Due to social distancing restrictions, we are limiting the number of students in Before School and After School programs. Families are required to register in advance to reserve a spot for each child. Please register according to your child's age group on our Current Families page. Contact Patrick Critzer with questions about our Before School or After School programs.
Questions & Concerns
Please contact CS Executive Director, Linda Roth.