Community School's Annual Fund is a tax-deductible opportunity for families, alumni and friends of the school to support the resources and programs that are essential to our focus on the whole child.  Annually, profits from the Strawberry Festival combined with gifts to the Annual Fund, support nearly 10% of Community School's budget. A successful Strawberry Festival, underwritten by sponsors and staffed by volunteers, makes up over half of the money we are able to raise each year. Donations to Community School support supplemental programs for our students as well as professional development for our teachers. Please consider donating to Community School's Annual Fund to help us continue to offer students our unique learning experience.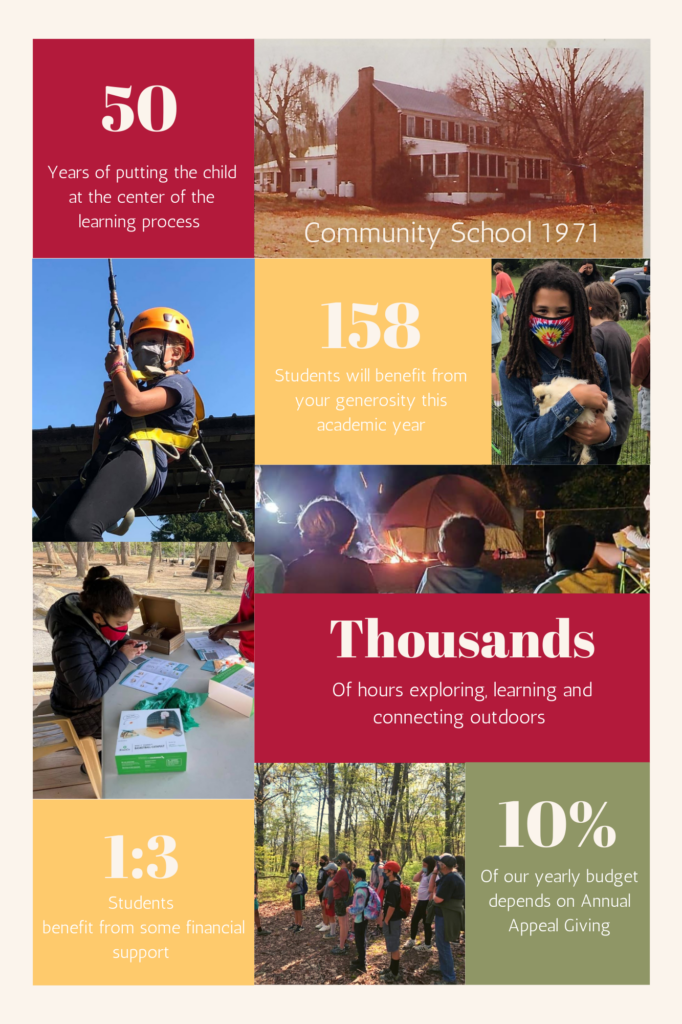 ---
Annual Fund FAQ
How can I give to the Annual Fund?
There are many ways to give. Donations may be made by check, cash or credit card in one payment or in monthly or quarterly installments. You may also show your support by pledging now and honoring that pledge by July 31. For information about stock transfers, planned giving and tax-deductible scholarship gifts, please see our Ways to Give page.
Checks may be made payable to Community School and mailed to:
Community School
7815 Williamson Road
Roanoke, VA 24019
**Please write "Donation" in the memo line of your check.**
When should I give to the Annual Fund?
You may make a gift or a pledge at any time, but we ask that you do so before July 31, the end of the school's fiscal year.
How much should I give?
We ask that you support the Annual Fund to the best of your ability. Participation is important. High participation is a vote of confidence in our school and can have an impact on gifts from outside sources. Most foundations consider family participation rates before agreeing to donate to a school.
Can I get a matching gift from my employer?
Many organizations have a philanthropic matching gift program. Please ask your employer if they will match a charitable donation to Community School.
Is my gift tax-deductible?
Yes! Community School is a 501(c)(3) educational organization.
Questions? Please contact our office at 540-563-5036 or Development@communityschool.net.