The July 2020 camp is now FULL and is no longer accepting students.

The ONLY Middle School Model UN in the Roanoke Valley

June 29-July 3, 2020
Community School
7815 Williamson Road, Roanoke, VA 24019
540-563-5036
Contact: Katrina Hill, MUN Advisor – katrina@communityschool.net
---
Welcome to the world of Model United Nations (MUN)!
Welcome, or welcome back, to the world of Model United Nations (MUN), where we are helping students become global citizens without leaving home! (New to Model UN? Check out this recent local media piece on our program.)
We are currently planning for camp to be offered virtually this year, with the possibility of doing some activities in small groups on campus.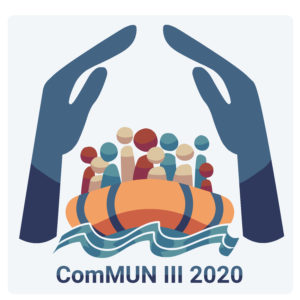 During this five day training conference, students who are new to the world of Model United Nations will get to learn and train alongside other novice and advanced delegates, in a simulation of the United Nations High Commissioner for Refugees agency (UNHCR), with a focus on refugees.
Students will:
Hone their research skills as they explore the position of their assigned country
Compose a position paper
Write and present an opening speech
Debate the issues
Work cooperatively to draft and pass resolutions
Advanced Delegates will also learn how to chair committee sessions and will learn more about how high school MUN conferences differ from those at the middle school level. Experienced delegates will also learn more about chairing committee sessions and about how to make the leap from middle school to high school conferences.
This camp is for current or rising Community School middle school students, and rising 6th-10th grade students who attend other schools.
Cost is $185 for students currently enrolled in Community School; $200 for all others. Scholarships are available; please indicate this in the registration form.
Students will be provided with a research binder, a novel for background information and ComMUN swag before camp begins. Virtual lessons will be released daily, with Zoom workshops and committee sessions twice daily (10:00am-12:00pm and 1:00-3:00pm).
Questions? Contact MUN Advisor, Katrina Hill at katrina@communityschool.net.
Learn more about Katrina's Model U.N. experience on our blog.
---