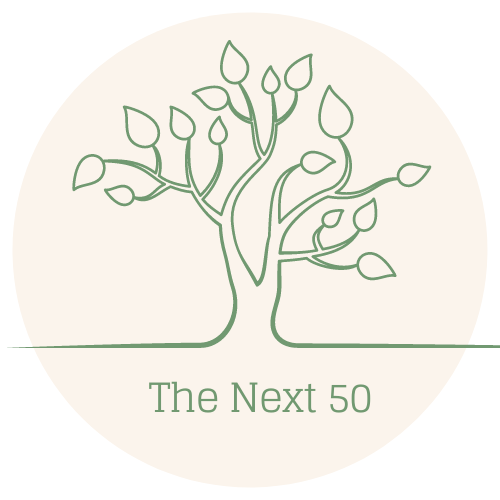 In recognition of its nearly half-century as a leader in progressive education in Virginia's Blue Ridge, Community School's Board of Trustees undertakes a campaign to fortify the school's future and meet its growing needs. The Next 50, a campaign to deepen our roots and cultivate our future, will complement the 50th anniversary of Community School in 2021.
Over the course of five years, the Board of Trustees, along with a group of dedicated volunteers that includes parents, staff, alumni and friends of the school have established a campaign designed to accomplish two goals. The first is to deepen our roots by developing a new facility on campus to replace middle school classrooms and expand enrichment learning including, Spanish, drama and art as well as house administrative offices. The second, is to cultivate our future in Virginia's Blue Ridge by funding the additional support of staff, campus infrastructure updates and diversity learning opportunities.
For our entire community, the Board of Trustees is committed to beginning Community School's next half-century with these facilities and resources serving as the foundation for our future. We look forward to sharing more information with you in the near future. Feel free to contact us at Development@communityschool.net with questions about The Next 50.
Our new building will be an inviting presence that encourages new families to visit and says "welcome home" to our community. It will provide our middle school with an enlarged, collaborative learning environment, increased classroom size for enrichment classes and create areas to host events and programs throughout the year. This new building has been thoughtfully curated to represent our 50 years in Roanoke and to foster a Community School experience that is, as always, challenging, experiential and cooperative for all age levels.
By clicking on the link above, you can begin supporting The Next 50 today! Complete the donation and pledge payment form to make a payment or initiate recurring payments on a pledge that may be paid by credit card via Paypal over the course of the next 3 years at intervals that suit your needs.
There are many ways that you can support Community School and The Next 50. Learn more about ways to give by clicking on the link above.
If you were part of the first 50 years at Community School and would like to receive updates on The Next 50's progress, let us know by completing this quick form. While you're at it, share with us about your connection to the school. We'd love to hear from you!